Welcome to SKY Israel Airlines - Israel's premier virtual airline.
Welcome to the first-class website of SKY Israel Airlines!
Please take your time and find your way around the user-friendly site.
Be sure to check out the 'About' section for all relevant info pertaining to the airline....
And at the end, visit the 'Join' page....... You know what to do there!
Enjoy!
From all of us here at SKY Israel
SKY Israel - Experience the Spirit of Israel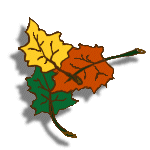 Have a pleasant autumn!
Hey! You know what you are? You are the number
person to visit this site! Now don't you feel special?
This website was last updated at 19:51:00 Israel Time (GMT+2) on November 1, 2000.
© 2000 - SKY Israel Airlines